Busy busy, since the sun finally has come out in our state! lol. This year it seems like the spring weather just does not want to leave and let summer take over! Thus, my lack of posting. But I have been up to more projects and so here is my latest. My daugthers room needed a little something lighter and brighter so I made a few little changes;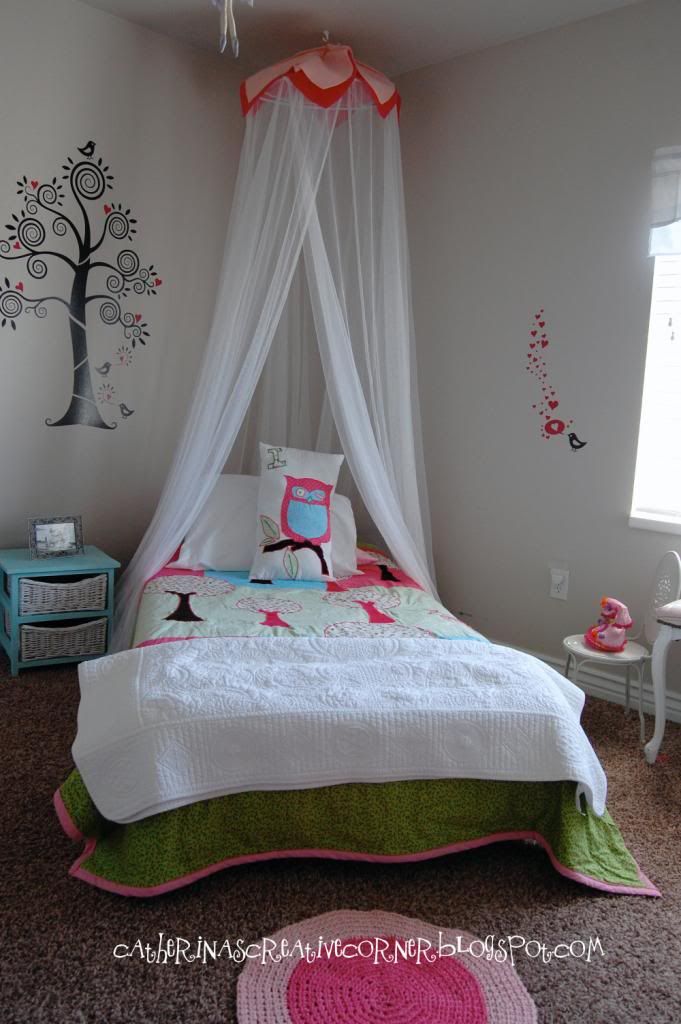 I have posted about this before, but if you havnt read it, here it is again. lol, This bedspread is one I made a while ago. A PBK inspired quilt. I also made the big flower on top. I promise...I will finally get around to painting her antique wood headboard this summer! Keep your eye out for that post!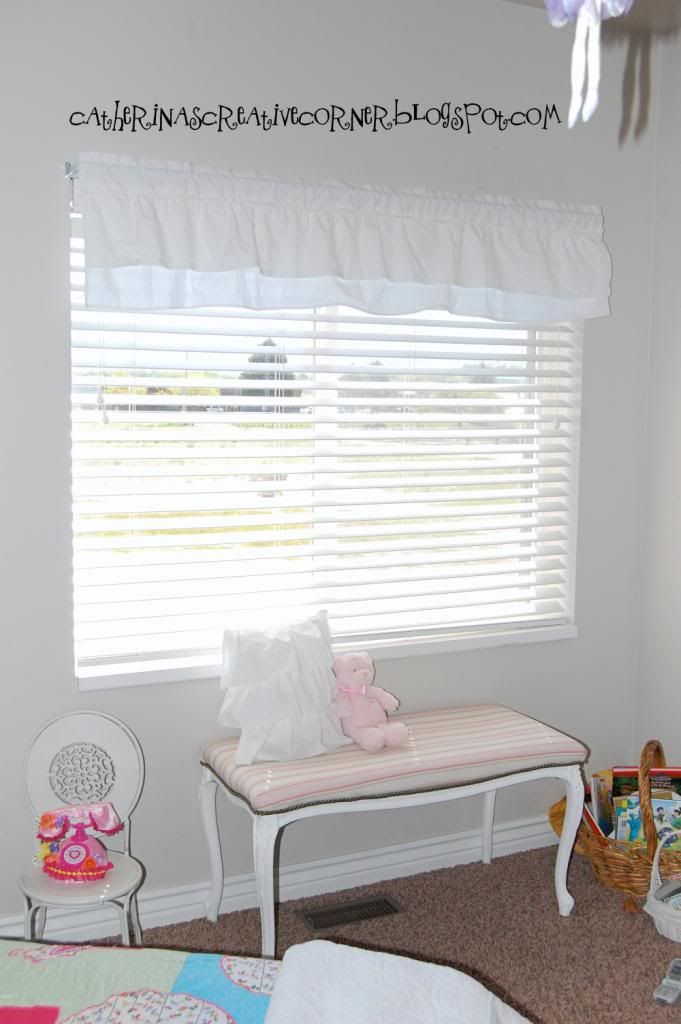 Here are the ruffle curtains. I simply took an old white curtain and added a few strips of ruffle to it. So easy!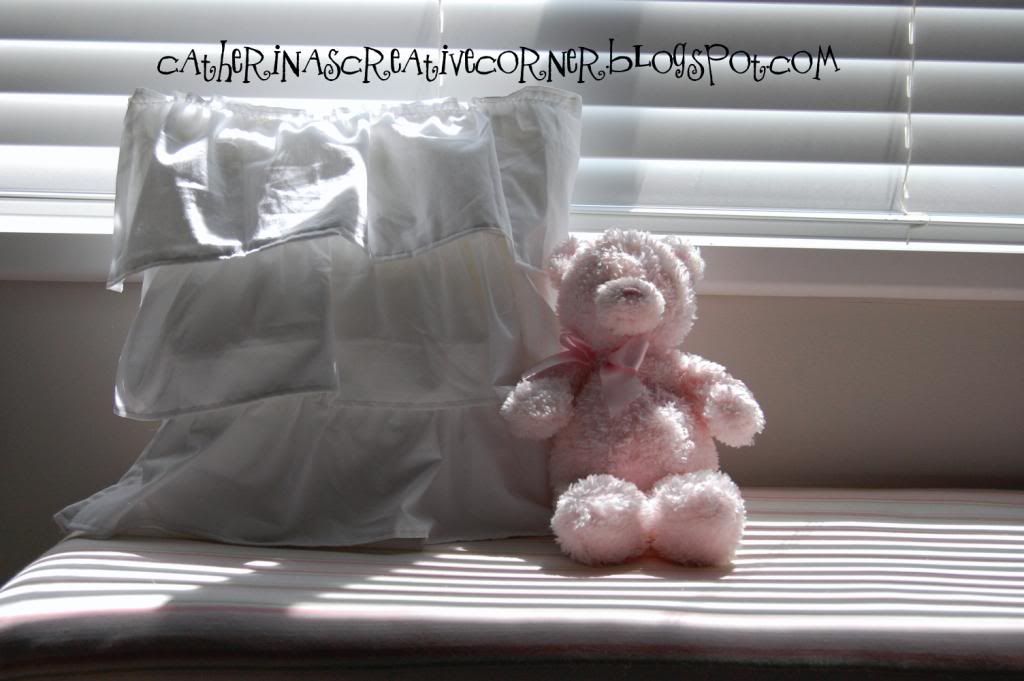 Than for the ruffle pillow...also super easy!
To make the ruffle pillow, I did the same technique as the curtains. Sewed a few strips of white fabric. Added a ruffle stitch, pulled it all together. Than took an old white pillow, and glued the ruffles on it. So cute! I love how it ads a dash of whimsy to her room:-)