So I Love to go to the thriftstore to see what cheap junk I can make into my own treasures! I am currently working on my laundry room, making it lovely, and so when I happened upon these adorable shelves for $1 a piece I could not resist! I have a love for Glazing things, and this just worked out Splended! I think this small can of glaze will last me for the rest of my life, one only needs to use a tiny bit. So, here it is...my first new addition to my laundryroom redo...
what do you think?
Get some of this if u dont have any....its Wonderful!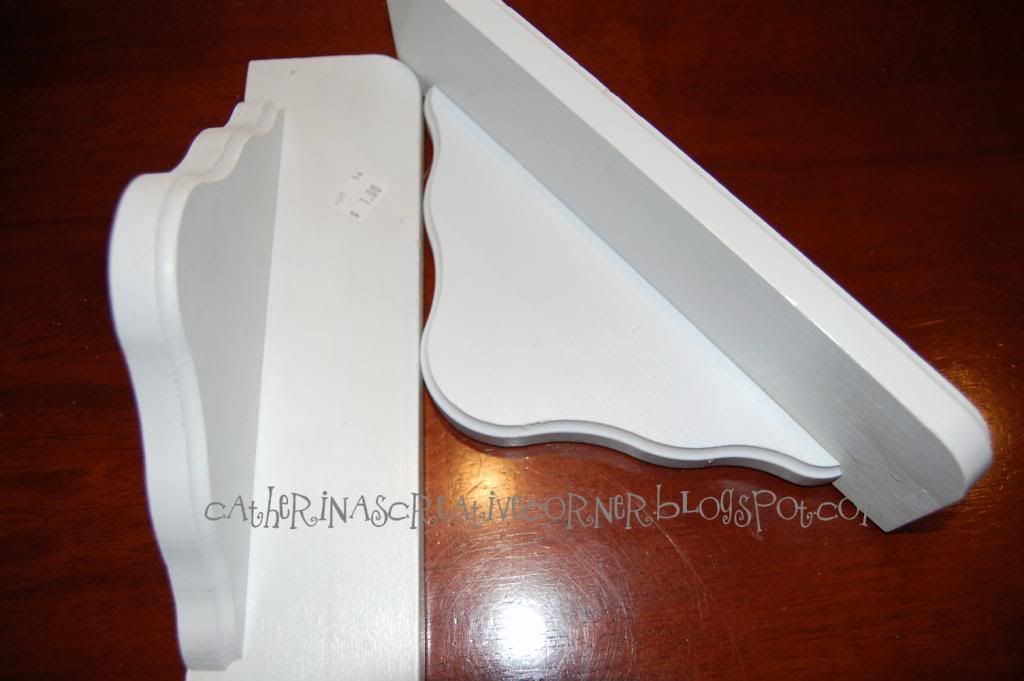 BEFORE pic: Here they are in all their plan glory!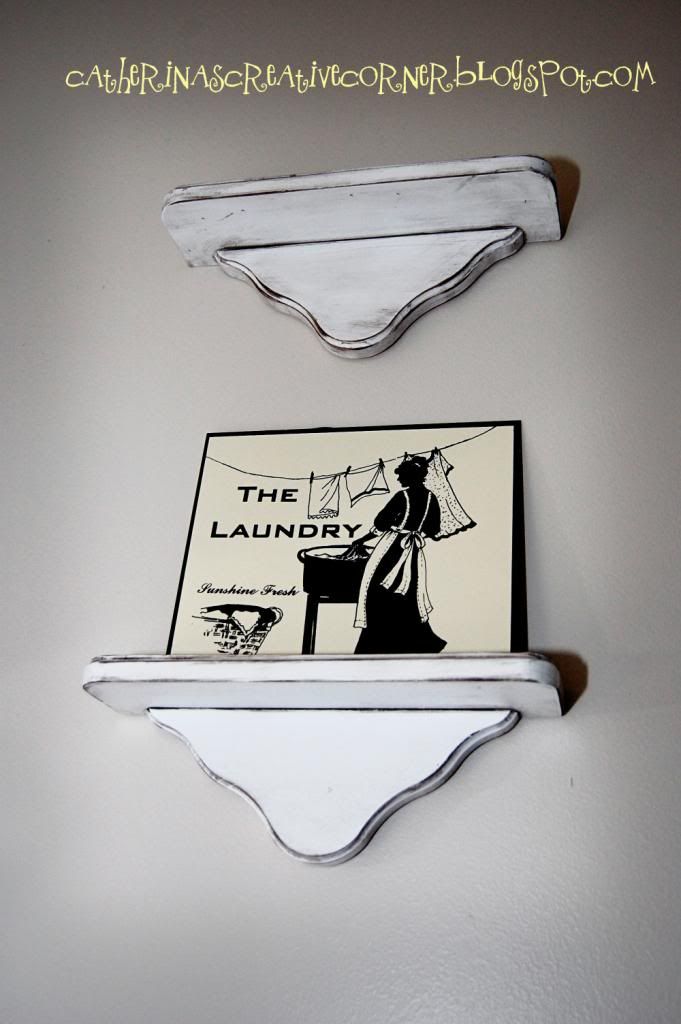 AFTER: I sanded them....glazed them...and.....DONE!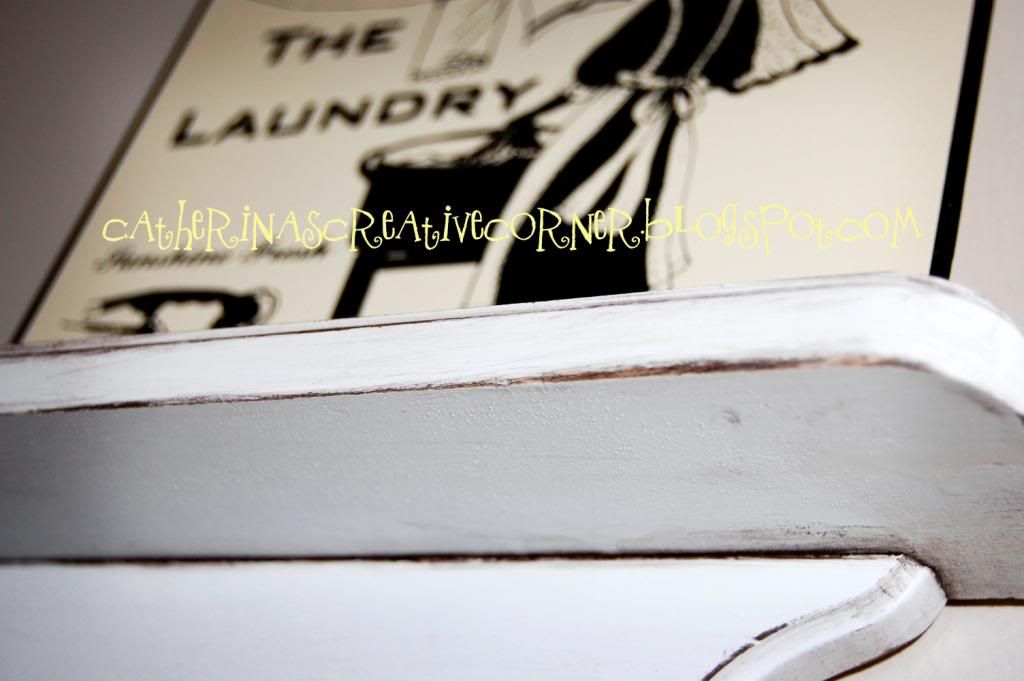 Here is a close up so you can see the texture and "antiqued" look it gave them.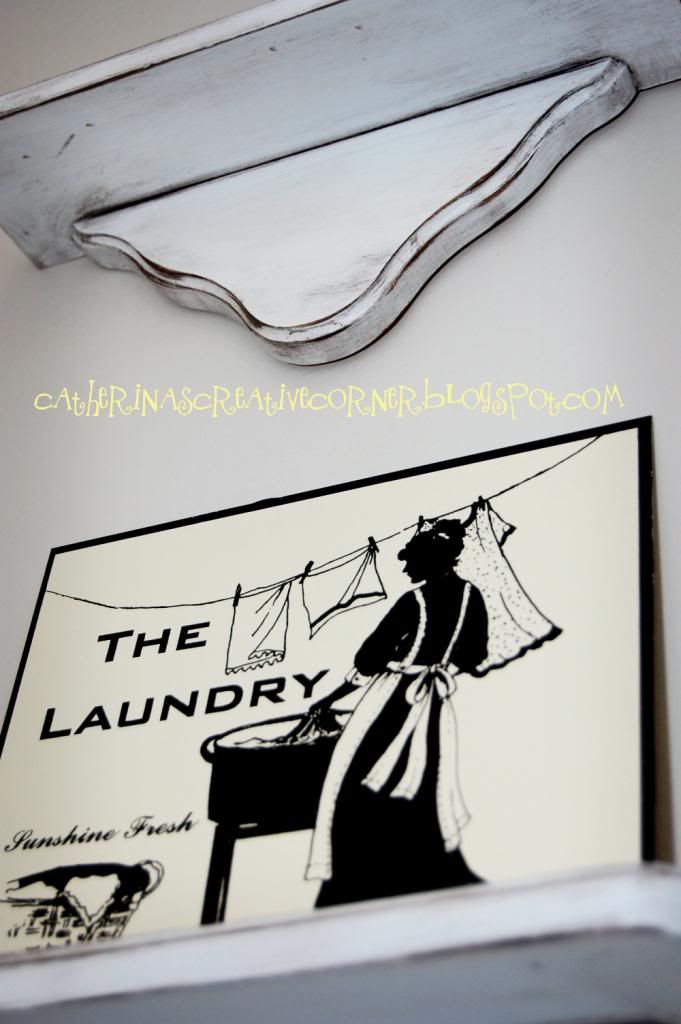 And here is another; I just LOVE how they turned out. I will ALWAYS try to make an excuse for using ME Glaze:-)
I brought this to the party at